"Poetry Inspired By Art"
by Poet Suzanne Bruce and Artist Janet Manalo
What is Ekphrastic Expressions?
Ekphrastic Expressions is a collaboration of both art and poetry. The art is an external way to view the artist's rendition of a particular subject, and the poetry is an internal view of the emotions stirred by the artist's piece. The poetic forms include traditional as well as free verse, and the artwork also includes traditional and yet mixed media materials.
What is Ekphrastic ?
Ekphrastic derives its meaning from the Greek words ek (out) and phrazein (tell). Ekphrasis denotes, "telling in full." It is most often associated with poetry concerning itself with visual art.
Who Are We?
Suzanne Bruce is a poet and writer, Janet Manalo is an artist. Both are from Fairfield, CA. They have been collaborating since the Fall of 2005 and are working on expanding their Ekphrastic portfolio. Both are passionate about their individual forms of artistic expression and together they are discovering new ways to challenge their creative methods.

Links & Resources

---
2010 Copyright © Notice: Material on this website is protected by copyright; contact poet for permission to use poetry.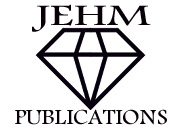 All artwork is the property of JEHM Publications.
Do not copy or reproduce without permission.
©JEHM Publications 2000-2017